About
"The curious paradox is that when I accept myself just as I am, then I can change." – Carl Jung. 
Hello, I am Maria Barber, Licensed Marriage and Family Therapy Associate in SC and the owner of Wildflower Family Therapy Center.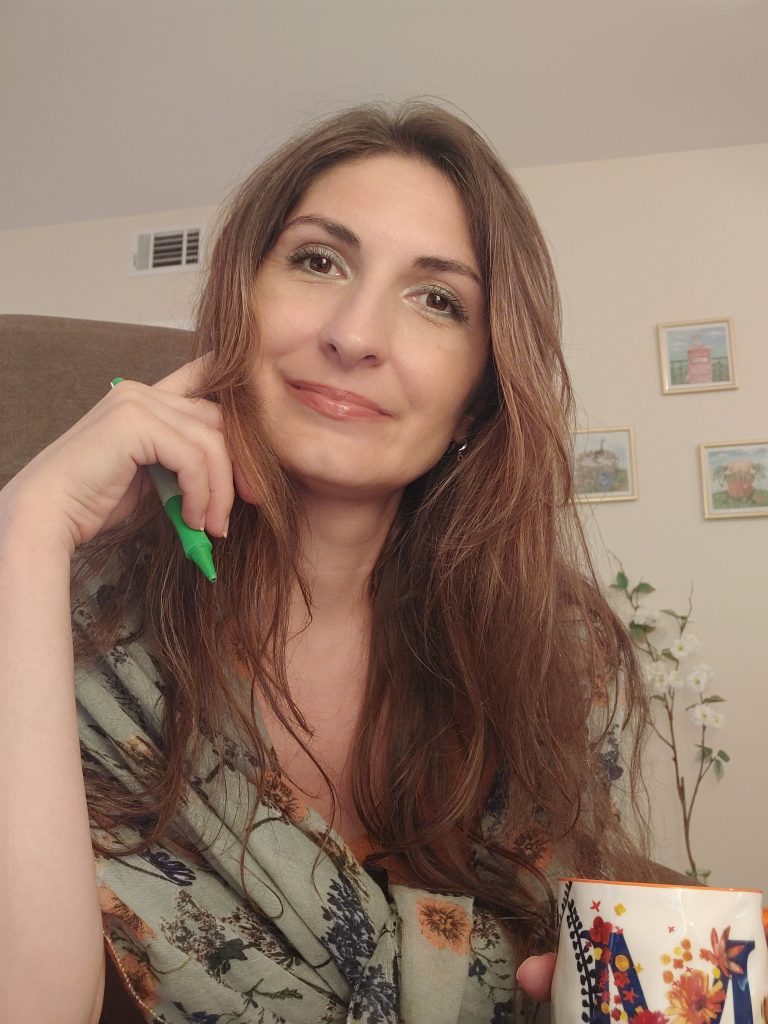 My professional experience includes school counseling, teaching special needs students, and providing therapy to clients ages 5 – 75  struggling with mental health diagnoses in a community mental health center and a school setting. Being trained and educated in Europe and the United States allowed me to experience different cultures and develop a competency for working with diverse populations effectively.  
As a systemic family therapist, I believe that problems are created and maintained in the context of our relationships. Therefore, in my approach to therapy, I take into consideration the context in which a problem develops and maintains itself such as family interactions, as well as larger social and cultural factors that may possibly influence the problem. 
As a Certified Trauma Professional,  I use the Internal Family Systems model. This is an evidenced-based approach, rooted in neuroscience, it is non-pathologizing, utilizes the client's existing inner resources, and respects the client's readiness to heal and recover from traumatic experiences. 
About Wildflower
Wildflower Family Therapy Center is my dream of making the world a better place a possibility. Imagine a world where people are kind and compassionate to one another, where they feel connected and supported in their journey of growth on Earth. I believe a better world starts at home, by building better relationships with your significant others, your children, and most importantly, with yourself. A healthy family will raise emotionally healthy children who go to school and build healthy friendships, who then all grow up to build positive relationships and healthy families, raise emotionally healthy kids, and so on. A better world starts with each one of us. While one person can feel like one drop in the ocean, Mother Theresa said in one of her famous quotes and one of my favorites: "I alone cannot change the world, but I can cast a stone across the waters to create many ripples." So you see, just by coming to therapy for yourself, you are already changing the world too!! You matter more than you think!
So, why Wildflower? One of my favorite childhood memories is picking wildflowers with my grandmother,  mom, aunts, and cousins from a nearby meadow on beautiful sunny days. What a comforting and special bonding time together, walking in nature, sharing experiences, listening to family stories filled with wisdom and life lessons while secretly competing to achieve the biggest, most beautiful bouquet of wildflowers.
Ultimately, I believe that people are a lot like wildflowers: beautiful, resilient, and blooming in the most unexpected places. Without needing a lot of care from humans, regenerating season after season, they teach us a lot about individuality, hope, and strength under any circumstances nature and respectively life bring.
Wildflowers are, in my view, the embodiment of our beautiful human souls. While they are a part of a family, they bloom and shine so beautifully on their own, wherever the wind blows them.
I am here to help you reconnect with the wildflower in you!